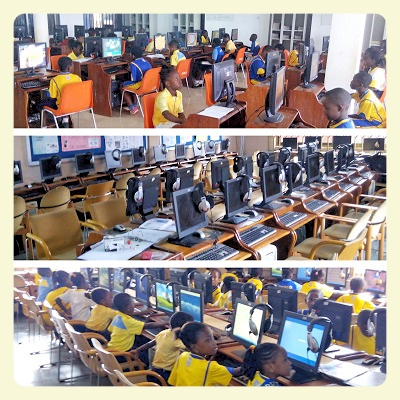 There are three well furnished computer labs, one located at the St. Peter's Site and the other two at the Archimedes Site. Staff and students have access to these labs.
ICT has been introduced as a subject from the lower primary right through to the High School. ICT classes are held in the computer labs, giving students the opportunity to have a practical experience.
The labs are also made use of by students to carry out research assignments at all levels.
Fri, Dec 01, 2023 @ 08:00:00 GMT
Farmers Day (Public Holiday)
Thu, Dec 14, 2023 @ 12:00:00 GMT
First Term Vacation
Fri, Dec 15, 2023 @ 16:00:00 GMT
SPMS Christmas Fiesta
Tue, Jan 09, 2024 @ 08:00:00 GMT
Second Term Begins