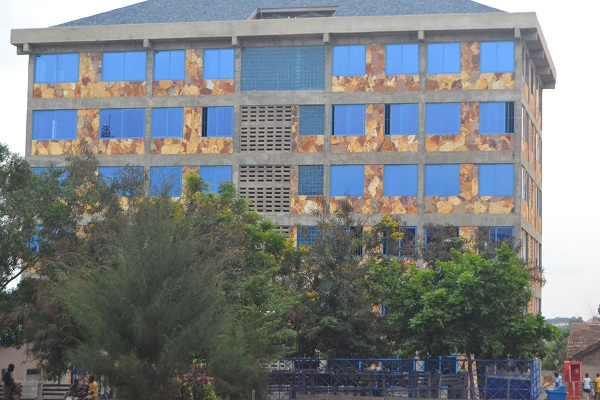 Currently our School boasts of three boarding houses situated in serene environment that provides an exceptional almosphere for learning and growth. Our boarding system offers a place of an unwavering commitment to academic excellence, moral discipline, generation of passion for learning, leadership, success, cross-cultural appreciation and religious upbringing. The school has two separate boarding houses for boys and one for girls.
The student population in our boarding houses is two hundred and forty. This is categorized into international and local students. The international students are eighty, coming from different continents all over the world. The ages of our international students vary from six to seventeen years. During our mid-term breaks, the school organises excursions for all the international students to tour some scenic spots in Ghana.
Our dormitories are spacious, airy and furnished with sophisticated wardrobes, lockers and air-conditioners. Considerably, our dormitories are constructed to accomodate few inmates in order to avoid over-crowding.
The boarding house is headed by a very dedicated personnel and a team of able and equally dedidated housemasters, housemistresses and housekeepers.
Clubs & Societies
To meet the diverse interests of students and pupils in addition to the supportive and stimulating environment for academic achievement, the school offers room for the operation of a variety of clubs and societies which includes:

- Red Cross Society
- Civic Education Club
- Readwide Readers Club
- Child Rights Club
- Science Club
- Mathematics Club
- Wildlife Club
- French Club 
The various clubs and societies in the boarding house organise excursions, lectures, debates, symposia and talks.
Sports & Recreation
The School offers all boarders equal and excellent opportunities for variety of sporting activities both indoor abd outdoor - soccer, volleyball, tabletennis, basketball, athletics and handball, among others.
We maintain this link by organising and co-ordinating a wide range of competitive and recreational activities. The school's annual inter-house sporting activities has always provided good preparatory grounds for our students and pupils to unveil their talents that could have otherwise be unutilized.
The boarding house system also provides avenues for relaxation, recreation, healthy growth and development of students and pupils.   
Fri, Dec 01, 2023 @ 08:00:00 GMT
Farmers Day (Public Holiday)
Thu, Dec 14, 2023 @ 12:00:00 GMT
First Term Vacation
Fri, Dec 15, 2023 @ 16:00:00 GMT
SPMS Christmas Fiesta
Tue, Jan 09, 2024 @ 08:00:00 GMT
Second Term Begins